I am so excited. Adam Grant was in town last month and he sat down with me to answer questions about how his lessons about giving and taking apply to us in pharma. Please enjoy this short (12-minute) video below. Hear his answers to questions like:
– How can we be focused on the patient and still be financially responsible?
– How can we, who are focused on better patient outcomes, break free from our stereotype?
– What type of pharma person wins; the giver, the taker or the matcher? You might be surprised!
Also…..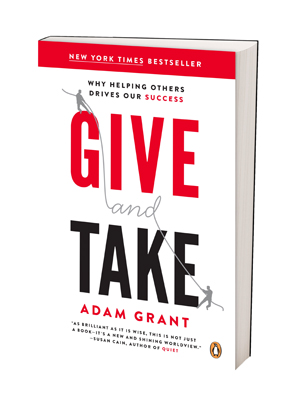 1) Read my Actionable Books summary of his book which exposes the #1 defining quality of a pharma rep at   http://bit.ly/1CDPqFC
2) Enjoy the 4-minute video overview of Adam from the Today Show, (if hyperlink doesn't work go to http://www.giveandtake.com)
3) Check out if you are a giver, a taker or a matcher with this survey